I am an Anglo-Welsh-Corsican 'by adoption' and a recovering management and development consultant. I've lived and worked in five continents and began scribbling stories as soon as I could hold a pen.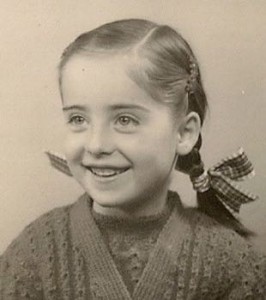 I grew up in a village called Bampton, near Oxford in England. My dad was the local schoolmaster and our house in the centre of the village was at the hub of community. I loved village life and roaming the countryside. In the seventeenth century I would surely have been labeled a 'hoyting girl.'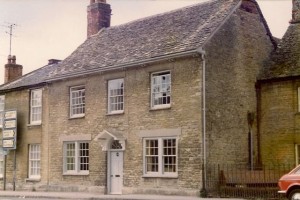 I wrote poems – 'the winter sun was shining bright, the ponies prancing with delight' – and short stories about school clocks, playing truant to catch tadpoles, and knights of Arthurian days rescuing damsels in distress.
My career as a storyteller declined from age nine, when I received riding lessons and a pony. It crashed altogether, at the age of fourteen, when I outgrew ponies and discovered boys…
Six years at Cambridge University gave me a husband, my first son, two degrees and honed writing skills. I researched and wrote papers for academic symposia and articles for historical and socio-economic journals.
During 'Thatcher's Britain', I metamorphosed from a university researcher and community development worker into co-founding and leading a thirty-person European management consultancy where children and animals were as welcome as our clients.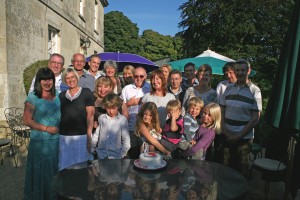 My writing stretched to accommodate business speeches, proposals and newsletters, book chapters on ethics, and training manuals for management and organization development. A fascination with psychology and the works of Carl Jung blossomed into work across several continents, from the USA to Eastern Europe and Southern Africa, where I introduced psychological type and process-oriented psychology to people working in challenging situations to transform their lives, their organizations and their countries.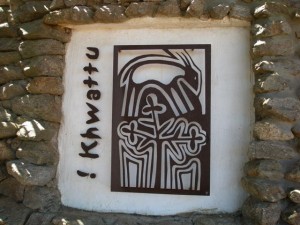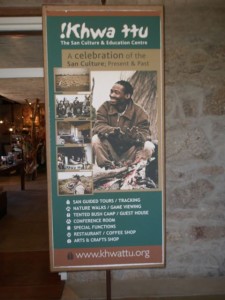 During the years between Nelson Mandela's release and the first majority elections, I worked in South Africa, to help facilitate the transfer of power.
What an honor it was to be working in a place of such inspirational new leadership, where history was also being written through the everyday efforts of ordinary, yet courageous,  people to create a new and more equal nation.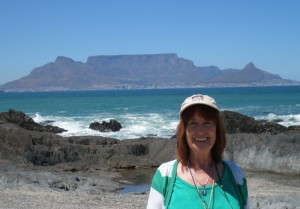 Progressively, the issues of sub-Saharan Africa absorbed my attention and presented a fresh writing challenge: how to persuade individuals and institutions to donate money and resources for development projects to help people emerge from difficult situations?
Over the years, I wrote fundraising proposals and reports for multi-disciplinary partnerships that attracted private and public funding. Through this, I had the good fortune to work in-country and project manage research and development initiatives in Rwanda, Zambia, Kenya and South Africa.
I've always sought to foster development from the grassroots. As a result, I have been privileged to enjoy close relations with schools, community associations and farming coops as well as with public and private institutes of higher learning and international aid organizations. I've learned so much about true community from my friendships among indigenous people of many nations. The heart of Africa still beats especially strong in my soul.
Miles of computer ink in proposals, blogs and newsletters have attracted different types of support (from money to mattresses!) especially for the children, youth and widows of Rwanda's hauntingly lovely North Province, which suffered disproportionately from violence and disease through years of incursion,  civil war and genocide,  because of its exposed border location.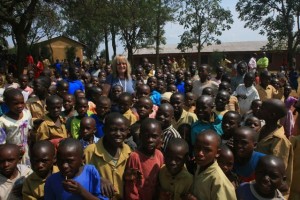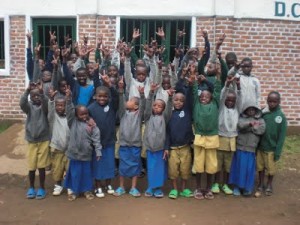 I'm moved to see how far the schools, cooperatives and communities of Rwanda have come in rebuilding together their beloved country.*
After emigrating to Southern California in 2001, I continued to travel to Africa for development work for more than a decade but, perhaps influenced by the air in the City of Angels, where every other person you meet seems to have a book or a film script on the go, my storytelling muscles had also begun to  flex again.
The Story behind the Story (http://www.nightsoftheroad.com/?p=6) tells how Nights of the Road came to be born. Having at last come 'out of the closet' with this novel, I'm returning next to a trilogy that began germinating during charmed years of the 90's that I was lucky enough to spend living among amazing people on the beautiful island of Corsica in the Mediterranean. The Corsican Trilogy will follow the fortunes of a family caught up in eighteenth century revolution in Europe, America and Australia.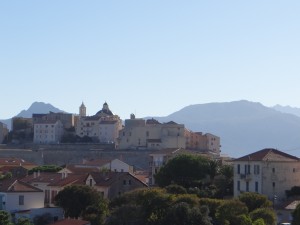 I live today in the Santa Monica Mountains just outside Los Angeles, with my rock musician partner, Mark, and a charming orange cat called OJ.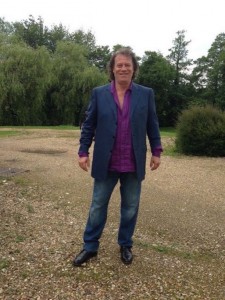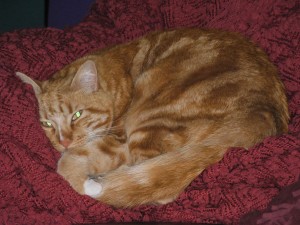 I have children, stepchildren and grandchildren around the world in Australia, Corsica and Ireland. They give me ample excuse, if any were needed, to pursue research 'on the ground' for the trilogy to come. For the moment, I hope you will gain as much pleasure from reading Nights of the Road as I have gained in writing the novel.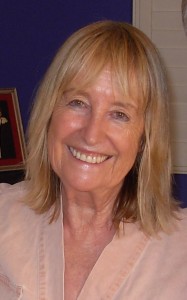 *10% of profits from Nights of the Road will be donated to the Fair Children Youth Foundation of Musanze, Rwanda, which supports widows cooperatives, runs a deaf school and provides vocational training for orphans.